Things to do in Abu Dhabi
Abu Dhabi is the capital of the United Arab Emirates and is considered one of the most vibrant and modern cities in the world. The archipelago of Abu ... Read more
Top attractions in Abu Dhabi
The Louvre Abu Dhabi opened in November 2017 to tell the stories of the world through its permanent and temporary displays.
Located in Abu Dhabi, the capital of the United Arab Emirates, Yas Marina Circuit is another example of the UAE's commitment to innovation and design.
If fast and shiny cars are your thing, do NOT miss the spectacular Ferrari World Abu Dhabi, in the heart of the Emirates' capital.
Visitors to the island can't help but stand in awe at their first sight: the majestic Sheikh Zayed Grand Mosque in pristine white marble.
This fully indoor theme park boasts six immersive lands and 29 exhilarating rides, shows and attractions.
Opened in February 2005, the building was designed by John Elliot, the British architect well known for his contribution in the Middle East.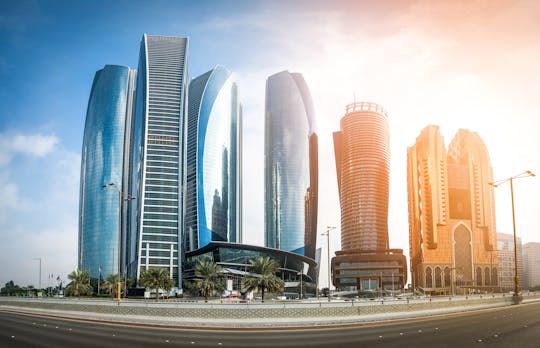 Attractions & monuments
Explore the Jumeirah at Etihad Towers and its observation deck, known for world-class shopping, dini...
Where to go